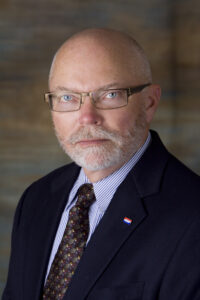 2021-2022 CIC Chairman
Darrell Amberson, AMAM
Darrell entered the collision repair industry while attending high school in 1971. Most of his first 28 years he served as a shop manager, including 22 years within dealerships. (With the exception of 2 years in the late 80's as a professional drag racer, driving nitro funny cars!) In 1999 he joined Lehman's Garage, an MSO in the Minneapolis/St. Paul area, and served as its president until 2012. He joined LaMettry's Collision, Glass and More in 2012 and currently serves as it's President of Operations. LaMettry's has 10 collision locations and 7 mechanical/ADAS locations, also in the Minneapolis/St. Paul area.
Darrell has been very involved in industry roles for over 20 years, including serving as chairman for ASA, NACE, and AMI. He recently served as chairman for the CIECA scan and calibration committees. He participated in advisory councils for various insurance companies, information providers, and I-CAR. He served in several CIC committees and was the chairman of the Governmental Committee for 4 years. Darrell served on the Hennepin Tech College advisory council for over 30 years and is the current chairman. He has been a contributor to ABRN Magazine since 2012.
Darrell has received many awards of recognition and was inducted into the Collision Industry Hall of Eagles in 2009.
He is supported by a wonderful and loving wife of 30 years, Marge. When not working in the industry Darrell enjoys farming, collector cars, woodworking, and fishing.