PHONE: 804-746-1033
FAX: 804-335-1296
MAILING ADDRESS: P.O. Box 3007, Mechanicsville, VA 23116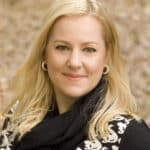 Administrator
Jordan Hendler
EMAIL: jordan@ciclink.com
Mechanicsville, VA
PHONE: O 804-746-1033  C 804-396-0195
Jordan Hendler has more than 25 years of experience in service to the collision industry. As administrator to the Collision Industry Conference, her team is responsible for supporting the Chairperson, as well as the committees, to organize the logistics of the meeting both in preparation and on-site, and to promote the conference benefits to the collision industry at large. Her endeavor is to see the meeting continue to grow as the hub for connection, information, and influence over industry issues plaguing the marketplace.
"The more of the industry joining together in the room, the more positive change can take place through meaningful dialogue, expert interaction, and collaborative efforts."
Jordan is the owner of Admin Concepts, Inc., an association management company for both the collision industry and other trade and not-for-profit groups. Currently, Jordan also serves as the Executive Director  to the Washington Metropolitan Auto Body Association, producer of the renowned Hammer & Dolly magazine.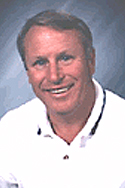 Support Administrator
Jeff Hendler
JD Hendler/Associates
Pasco, WA
509-539-5629 PHONE
Jeff Hendler has over 40 years of experience providing various services to the collision repair industry. In addition to serving as administrator to CIC since its inception, Jeff has also served as chairman of CIC; executive director of the Autobody Craftsman Association; and chairman of the Society of Collision Repair Specialists (SCRS). Throughout many years, he has been recognized as a founder of the CIC, I-CAR, SCRS, Hall of Eagles and CIECA, in addition to numberous industry Golf Outings.
In addition to his administrative services, Jeff also criss-crosses the country throughout the year as a consultant for collision repair businesses and as a speaker and instructor at seminars, workshops, and national conventions for a multitude of worldwide industries. In 2001, the Collision Repair Specialists of Australia presented Jeff with that Association's award for "Exemplary Achievement" for the time he has spent in Australia instructing and inspiring members of the collision repair community in that country. In addition to this, Jeff was inducted into the Australian Lifetime Achievement Awards, the only non-Australian to receive this.
Jeff holds degrees in Communications, English, Philosophy, and Education. He is a member of the Professional Golfer's Association of America (PGA) and a master at hosting golf clinics and golf outings.